Each member of our team is dedicated to providing exceptional patient care. No one on our team ever takes a one-size-fits-all approach to dentistry. We believe each unique individual needs and deserves customized solutions – especially when they're investing in dental implants in Chicago and the Chicago suburbs.
Get to Know Our Dental Implant Team
Our team can't wait to meet you! Here's a glimpse into how each of our specialists helps provide patients with a first-class experience.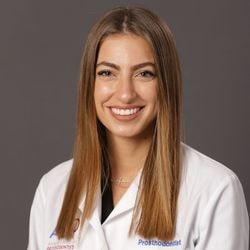 Founder and Prosthodontist
Senior Clinical Director – Dentist
Concierge-Level

Dental Care
Each of our implant specialists wants to help you get the smile of your dreams. To that end, they will only use the highest-quality dental products, tools, and materials. In addition to utilizing the latest implant technology, they also incorporate the best techniques to provide you with exceptional results.
Are you ready to meet with our implant specialists in Chicago and the Chicago suburbs? Schedule your consultation today!